There are various things you can do if the signal has more money than you do.

You can mirror their master risk, which means that the size of your trade will adjust relative to your account size, so the level of risk you take is equivalent to the level of risk the Signal is taking. This can be done by pressing on the three dots next to "trade size" when you are copying a Signal, and selecting "Mirror master risk".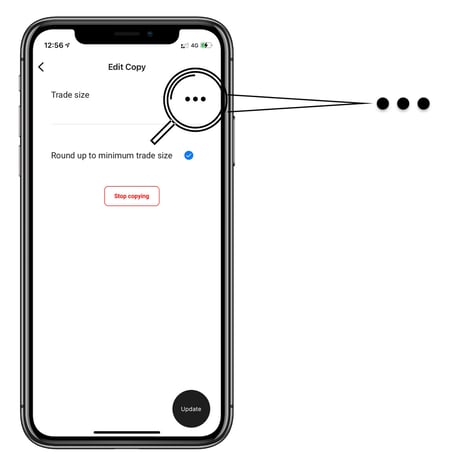 If the Signal trade size is larger than your balance, you can use leverage (should your broker allow it and you have enough funds) to match their size. In this way, you can trade for more than you have.

To exemplify this, let's condiser a user called Enrique. Suppose the Signal Enrique is copying has placed £5,000 on the FTSE 100. If he has £1,000, he could leverage 5:1 to trade £5,000!

You should be careful when leveraging since the profits and losses are magnified.
By using your leverage, you could use "mirror master size", which can be found in the same menu as "mirror master risk".

You can also choose what size you want your trade to be by choosing "fixed size" in the same menu as "mirror master size" and "mirror master risk", and adjusting the size yourself. However, note that if you do this, the risk you take compared to the Signal could be wildly different depending on your account size.