Tap the "Trade" icon in the bottom navigation.

Tap into a market grouping of your choice. Here you can see the "Asset" name (market name), the current live price and the "Change" (amount the market has moved).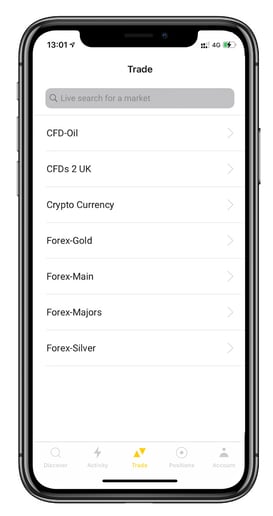 Simply tap on a market name to expand the market details where you can see a live graph of the market's movements.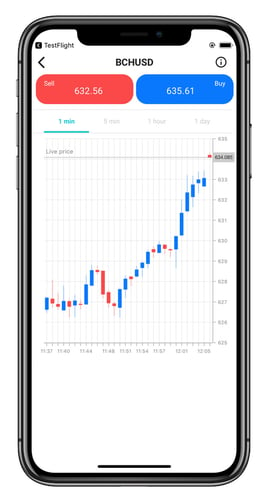 Either tap on Sell or Buy to take you to the execution screen.
Enter your "Quantity" (stake size), "Stop", and "Limit" (your loss and profit levels). You can trigger a trade when the market gets to a certain price by toggling on "Order".
Once you're done, tap "Trade".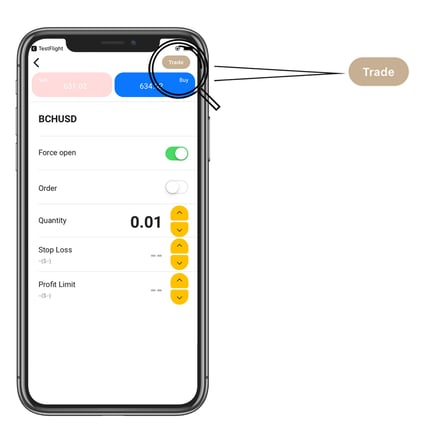 That's it, you're done!
You can view, edit your stops and / or limits, or close your trade from the "Positions" screen. Just tap the Positions icon in the bottom navigation's when done.
You can also trigger a trade to open when the market hits a certain price. Just toggle on "Order" and set the price you want the trade to trigger.